Stereo Camera Captures 10 bit images at 340 fps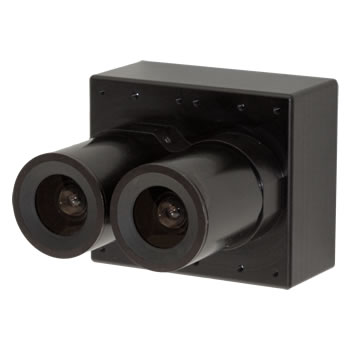 The SILICON VIDEO® 2KS stereo camera has two 2048 pixel by 1088 line global shutter, monochrome or color 5.5 micron pitch sensors on one inch centers. The camera case is 2.125 inches wide by 1.8 inches high by 1.3 inches deep and weighs 2 ounces. Available with up to 100 meters of optical cable for high speed, remote imaging.
Global shutter provides triggered exposures from 65 microseconds to over 100 seconds. Image capture can be performed at 8, 10, or 12 bits per pixel. Dark level and analog gain adjustments provide flexibility in image exposure adjustment. High dynamic range operation is available for images with a wide range of illumination. Contact EPIX, Inc., or an authorized distributor of EPIX® imaging products for more details.
Optical Format:
2/3 inch
Image Sensor Pitch:
5.5 microns
Active Pixels:
2048H x 1088V
Full Well Charge:
13.5 Ke
Sensitivity:
4.64 V/Lux s
Dark Noise:
13e RMS
Operating Temperature:
-30C to +70C
Camera Dimensions:
2.125"W × 1.8"H × 1.3"D
53.975mm W × 45.72mm H × 33.02mm D
Weight:
2 ounces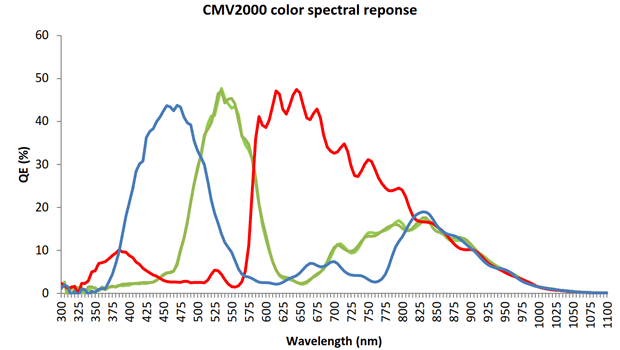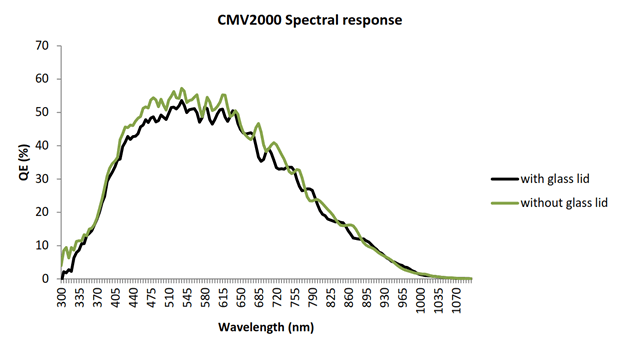 ---